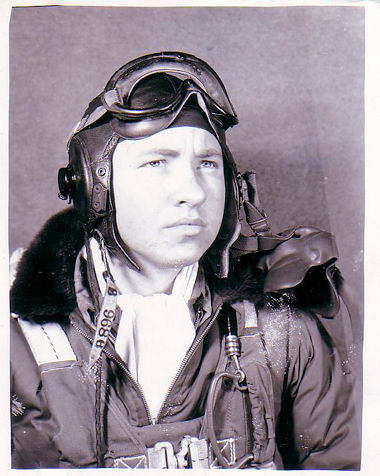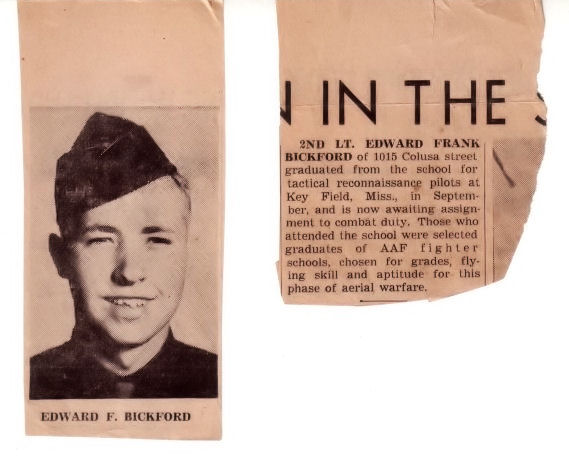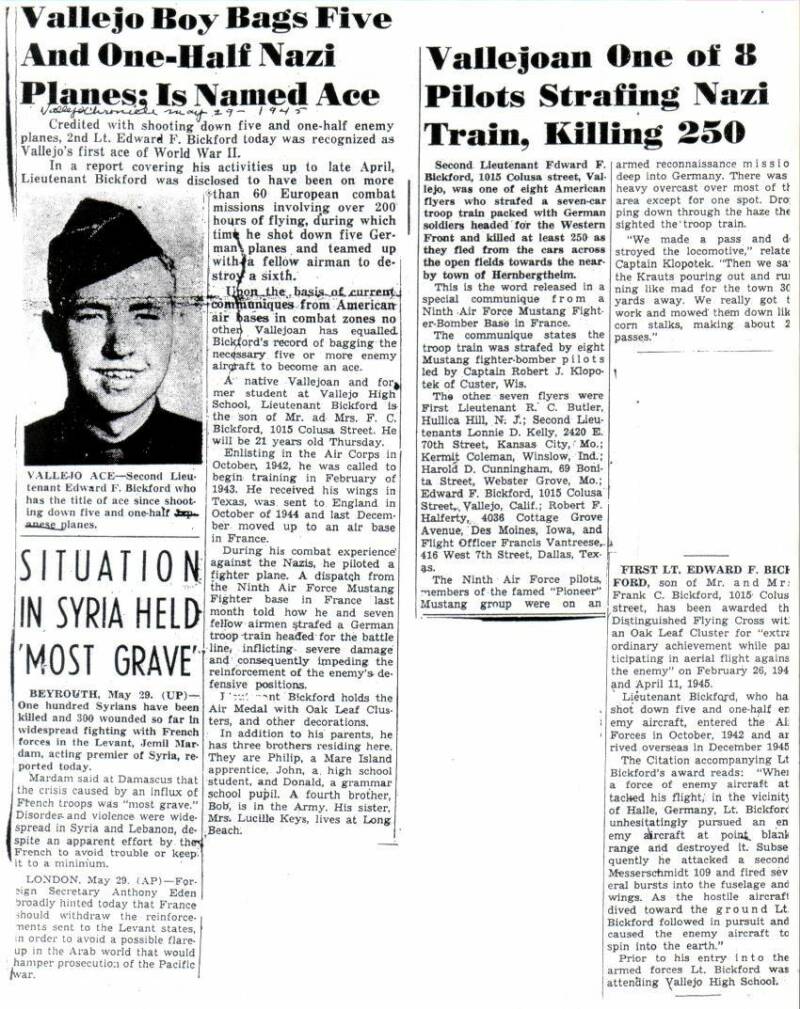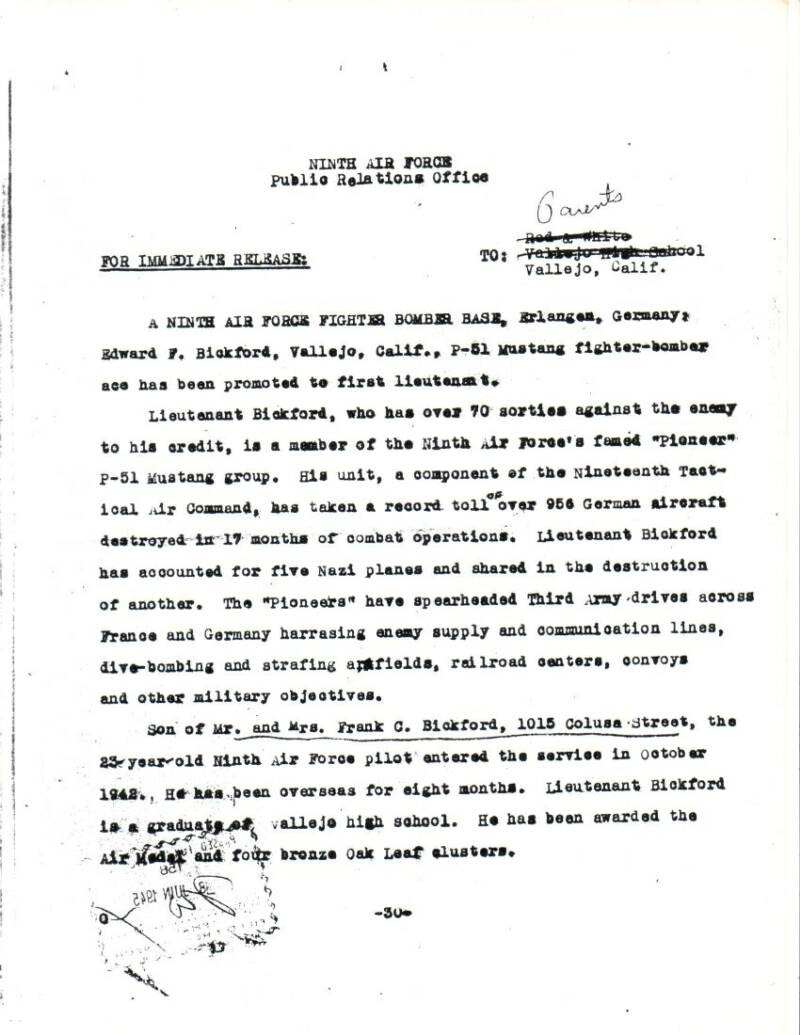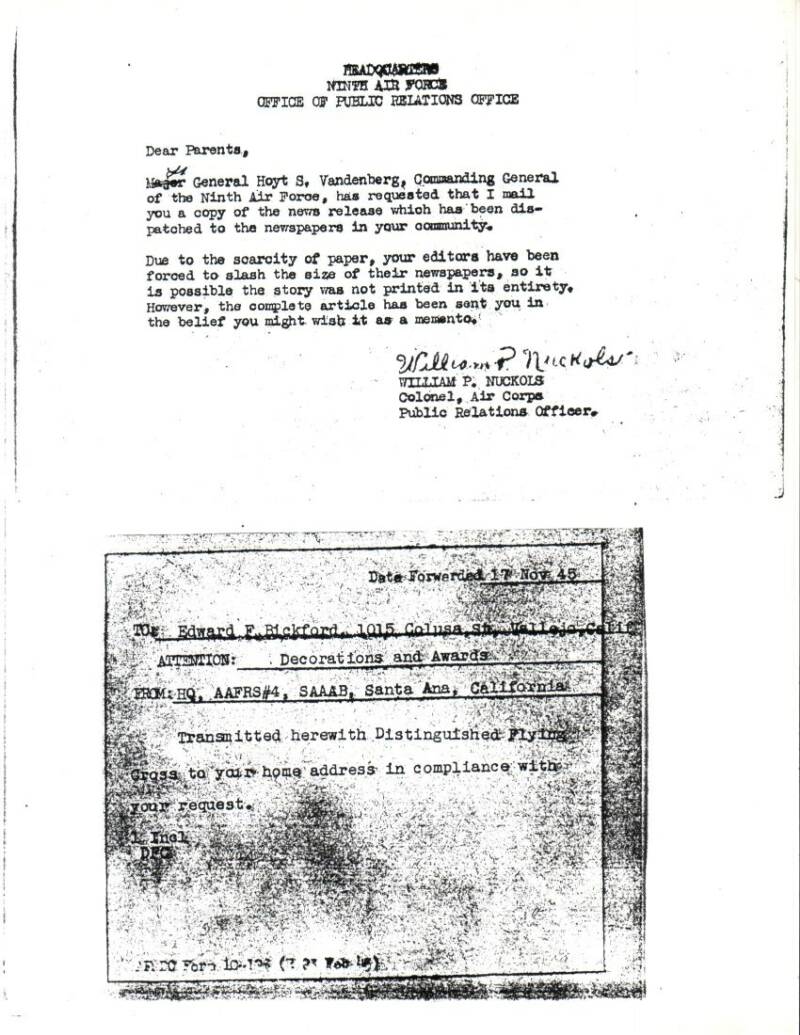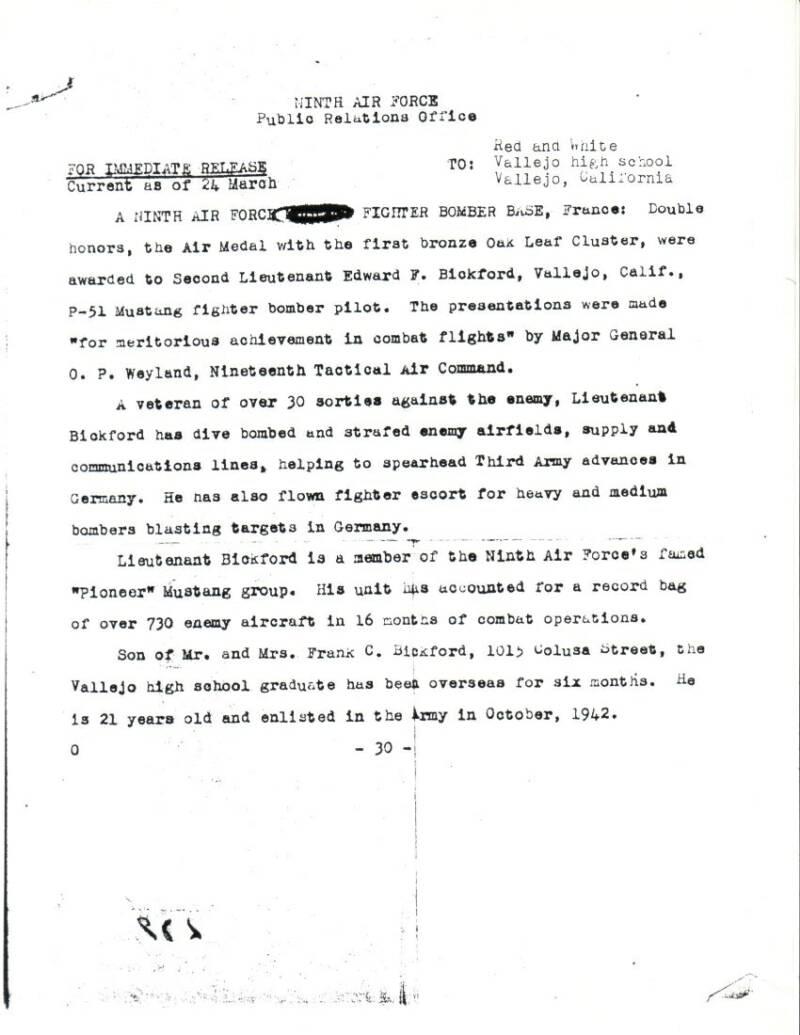 "Vallejo's first Air Ace"

Lieutenant Edward F. Bickford

356th Fighter Squadron

354th Fighter Group

Lt. Bickford was from Vallejo, California. During WWII, Vallejo was a very patriotic city, hosting the Mare Island Naval Shipyard.  Most of the young men were anxious to prove their patriotism and he was no exception. He entered the Army Air Corp in October ,1942. Active duty began when he left for England in October, 1944 and he was asigned to the 354th Fighter Group. He arrived during the second week of December 1944 in France and became a member of the 356th Fighter Squadron, the "Red Asses". Ed, as he was known, achieved 5 1/2 aerial victories making him the group's 42nd and last ACE.  He participated in the Rhineland, Central Europe, and Ardennes battles.  He returned to the US in July of 1945, having served with distinction in Europe.  He had earned the Distinguished Flying Cross and Air Medal; participated in strafing a German troop train, receiving plane damage and making it back to base. In all he flew 68 combat missions with 218 combat hours. His plane was named "Alice Marie" and he married the "real" Alice Marie in September, 1945. He became a proud father in June of 1946. He joined the Army Air force Reserves and was attending Cal Tech in Pomona when he had an unfortunate accident in July,1947 , flying an AT-6.