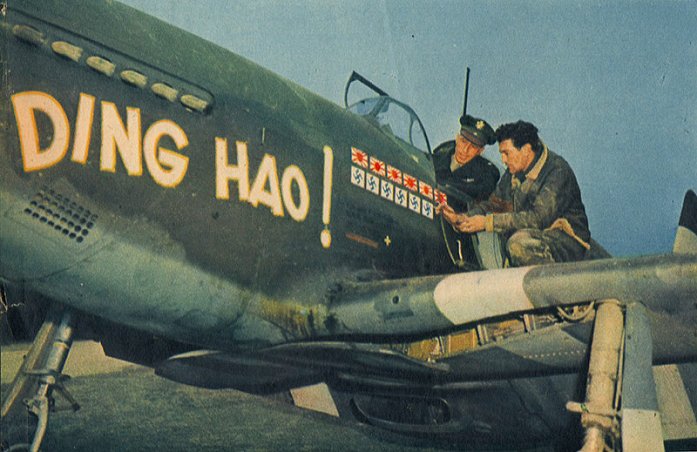 "Ding Hao" which is the name on the side of Col. Howard's ship is Chinese for "very good", and is a well deserved title for both ship and pilot!  Here he observes as one of his ground crew puts the finishing touches on a German swastika.

(photo contribution of J. Merx)

The ONLY "Medal of Honor" recipient in the European theatre by

a Fighter Pilot was Col. James H. Howard  of the 354th Fighter Group!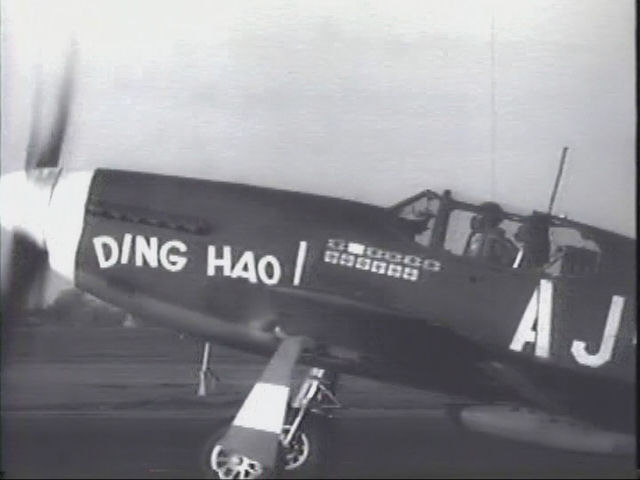 James Howard at Boxted preparing for takeoff!